It's been a few months since we announced our incoming project, I'm Not Jelly, and the reaction to it has been incredible. We have received support and great feedback from people all around the world!
While we continue its development journey, we entered a very special contest: Rogue Jam. There will be many categories for this, but there is one that has already been announced, the Audience Choice Award. Over 50 games were nominated, and each team had to convince fans to vote for them. After a few weeks of voting, this was the Top 3 that made it to the finals: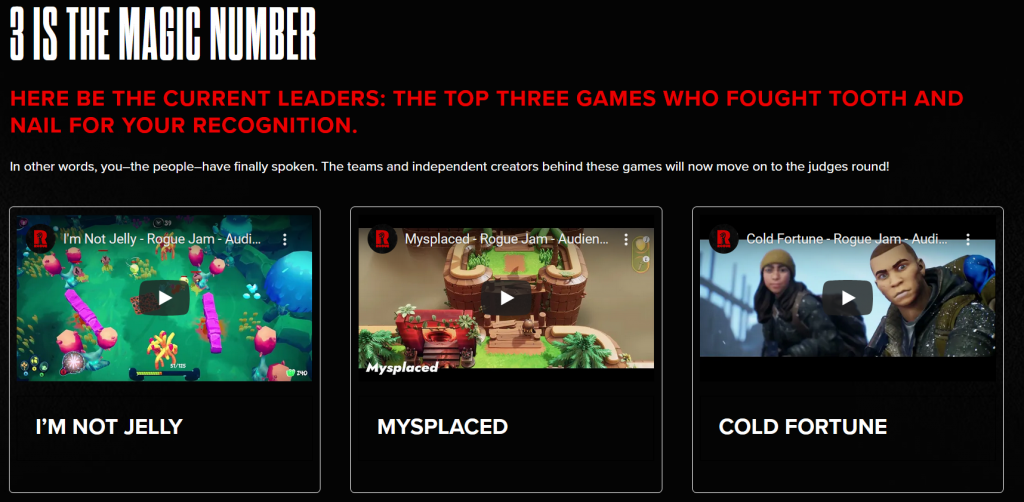 Yep, I'm Not Jelly is there! Thanks to the help of our community, and people that liked our game enough to vote for it, we have a chance to win! Now the decision will be in the hands of the judges, and we will know what happens when Rogue Jam gets broadcasted through IGN in a show between April and May of this year.
We'll keep you posted about the results.