The end is near. The Gods demand tribute.
Deus Cult is a tribute-management game set in a pre-apocalyptic world. Join humanity's last line of defense and carefully manage your resources to appease the Gods. Plan your strategy and offer Money, Faith or Blood as a tribute, while the Gods unleash plagues that bring the end of the world closer.
Features
Unique puzzle mechanics. Free and easy to play, but challenging to master.
Fulfill the creature's will by managing a wide variety of tributes.
Multiple plagues that create unique challenges.
An ample number of scenarios to solve. Only the best can obtain the coveted Golden Medal of Mercy in each stage.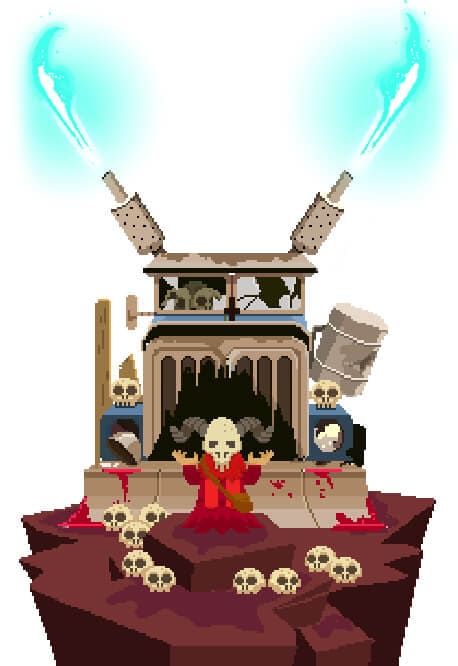 Reviews
Something that caught the attention of Deus Cult is that it presents high quality pixel art graphics. In addition, its characters present an endearing aspect that makes the apocalyptic world attractive.
Rogelio "Roger" Vela -
Awards
HONORARY MENTION Mexican videogames competition "Videojuegos MX 2017"